Brand identity and web development for Berlin Venture Capital firm
Redstone is the place where serial entrepreneurship and investment talent meet data science. With a culture of shared knowledge and independent thinking, Redstone delivers venture-Capital-as-a-Service in Europe, injecting agility into large-scale industry topics.
We created and developed their new website, designed to appeal to both corporate and startup worlds. A toolkit of assets was also produced which can be utilised across internal templates, presentations, digital campaigns and industry interactions.
CI
Design
Website Development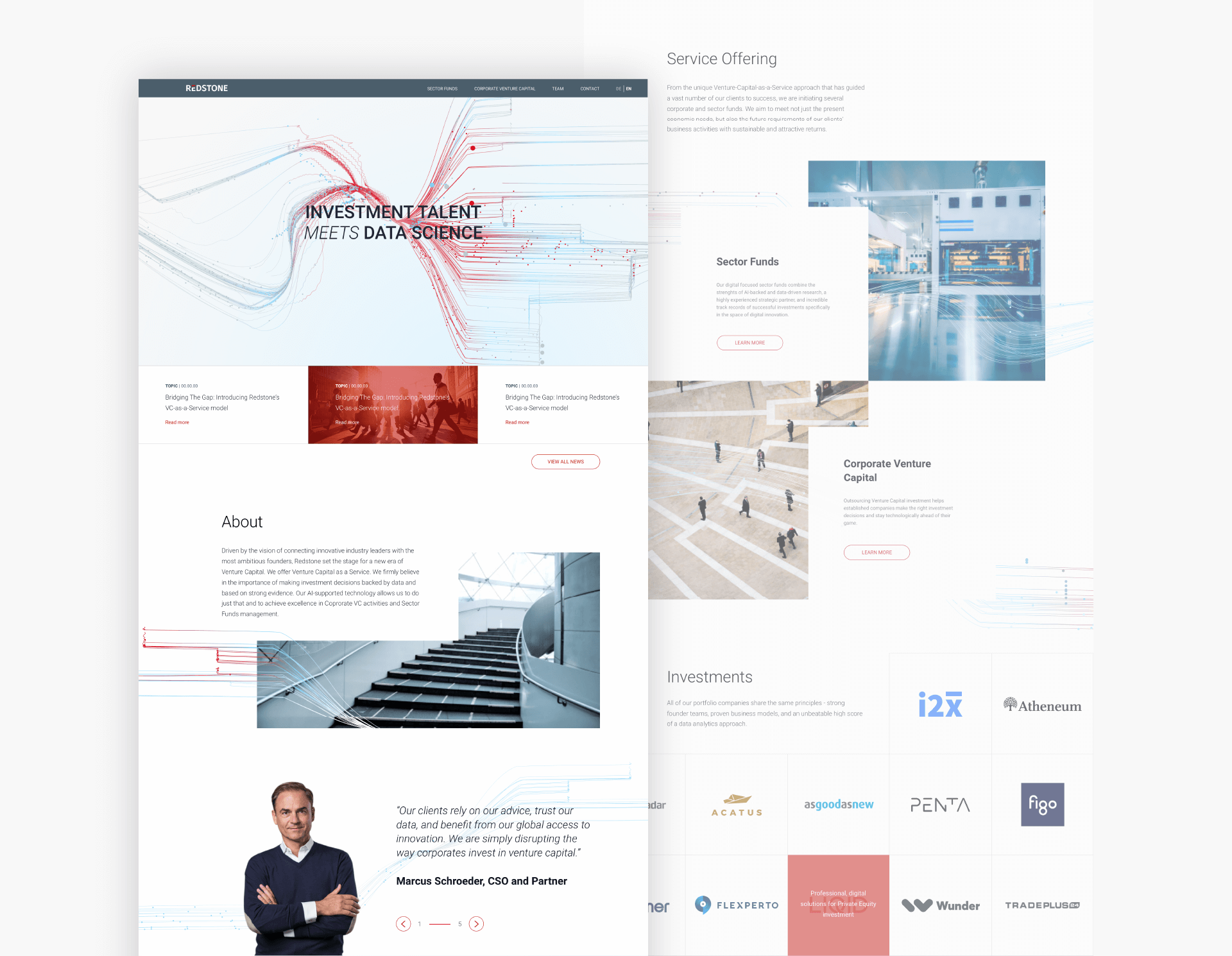 ---
Form and Function
The website makes use of interactive and dynamic features throughout to enhance the experience.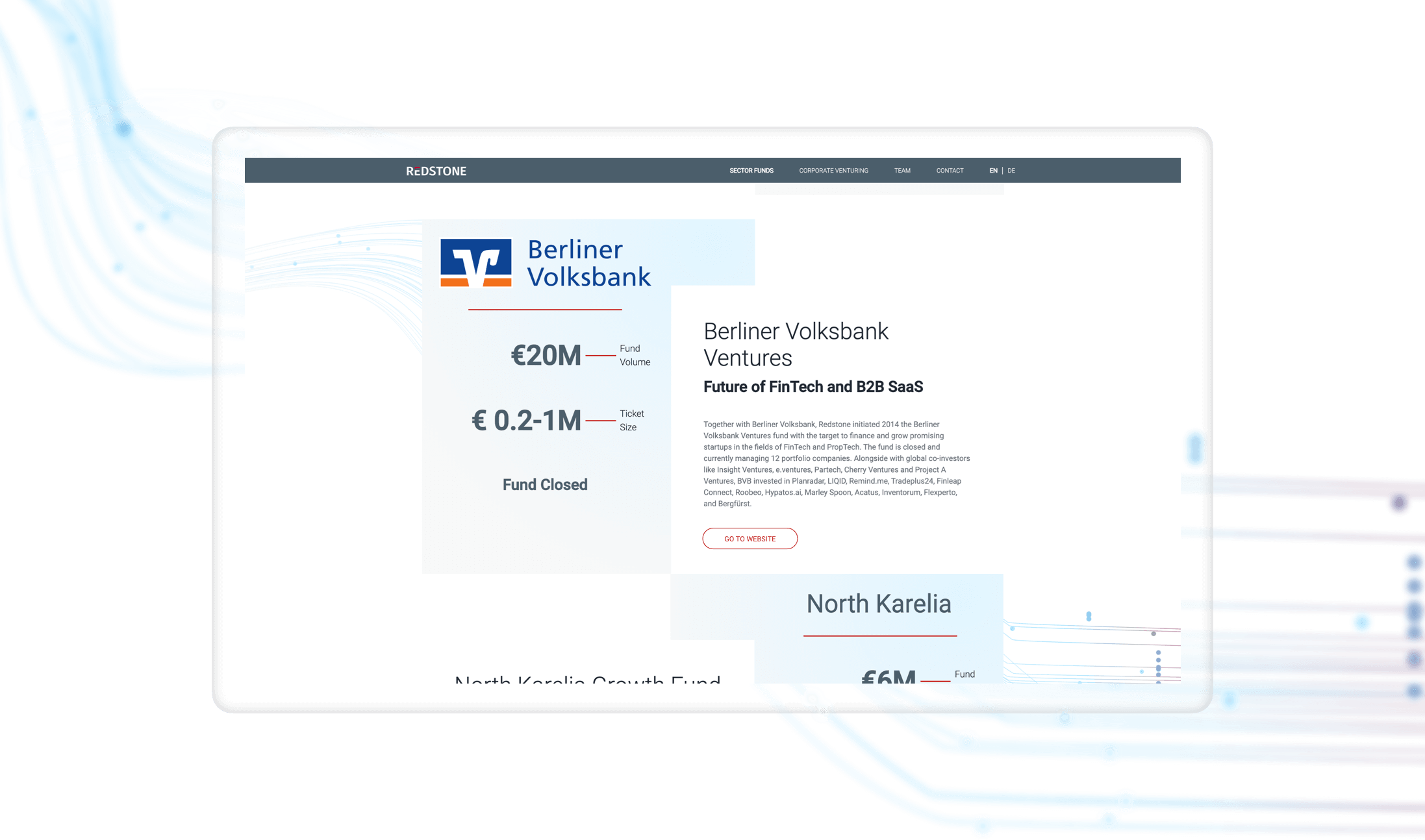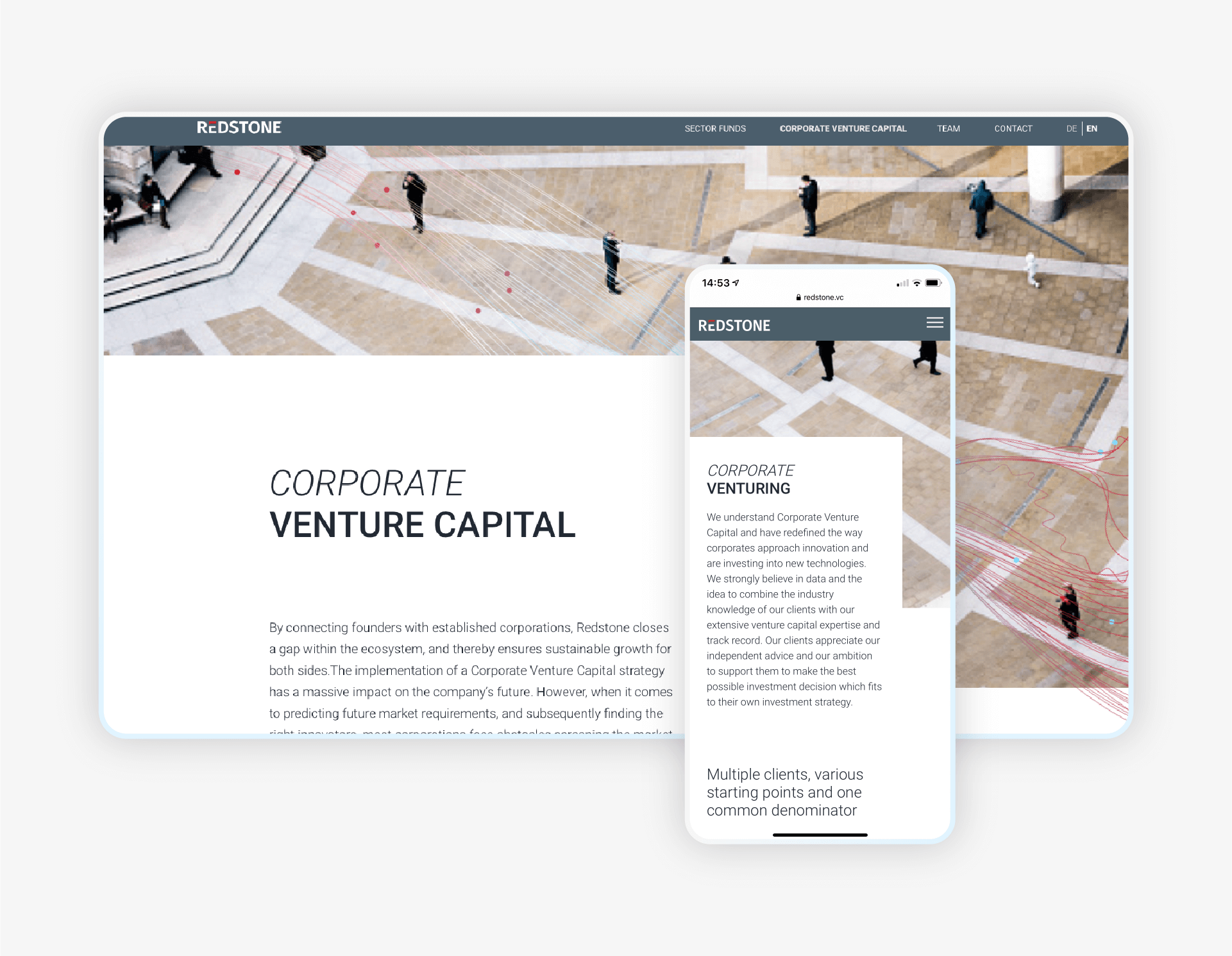 ---